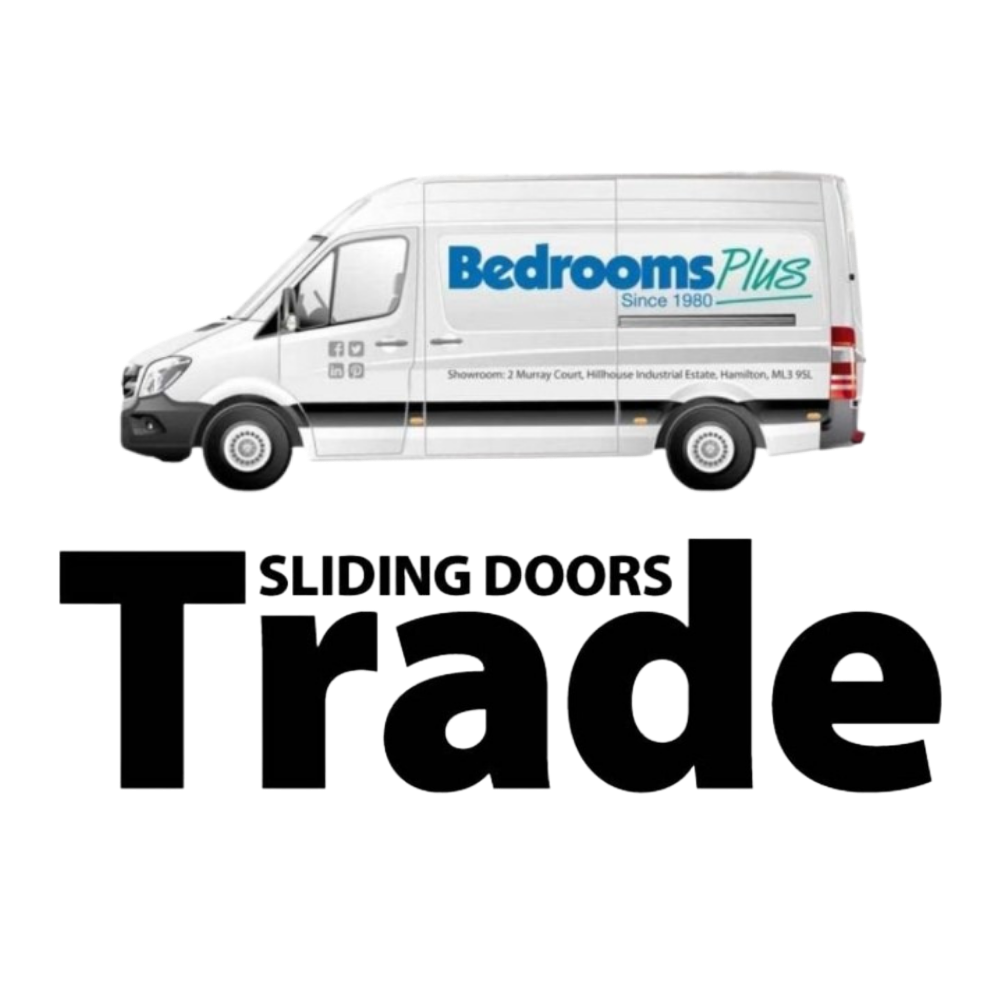 Our Unique Trade Service
We believe that working in a team is always the best solution. This is why we treat every trade customer like a member of our team. We want you to grow with us. When you look more professional to your clients, you win more work. This is why we are delighted to be able to create a free digital branded sliding wardrobe door brochure for all our trade customers. Even if you have not yet ordered from us, we will be happy to make this for you free of charge.
GET YOUR BROCHURE
A Trade Service With A Difference
Direct Contact
Talk to us the way that suits you best when you are busy. Whether that be via phone, email, Instagram or even Whatsapp. We have a team ready to deal with the fast-paced life that comes from being in the trade
A Hand Made Product
Since 1980 we have been making our sliding wardrobe doors by hand. We still operate with a small team of quality-driven and highly experienced people who take great pride in their work.
Delivery & Beyond
We aim to deliver fast and whether this be to yourself or direct to your client, we will ensure communication throughout. And if you need to ask us anything after delivery we are always here to have a chat
Sliding Wardrobe Doors
One of the main advantages of sliding wardrobe doors is the amount of space saved in your clients home. We will always work with you to create a style of sliding door that your customer loves and most importantly, will use all of the available space to its maximum.
We can create a sliding door look that works with your customer's wardrobe and bedroom decor meaning if your customer is looking for a traditional, modern or even something completely different, our sliding doors are a practical choice.
Using Mirror in Sliding Wardrobe Doors
We produce sliding doors in an endless amount of design options and we recommend including one mirror in the design where possible. It will always leave the finished job making the room look larger which everybody likes to see. The practicality of having a full-length mirror makes this so appealing as again you are adding a functional element to the design without additional space being used.
If a mirror sliding door is not requested you could even offer a hidden mirror sliding door which involves a second track set behind the main sliding door set which can be completely hidden away until required.
Offer Endless Sliding Wardrobe Door Designs
You can see all of the stock options for panels that we offer when we send your free brochure. We can mix and match any of these panels and designs into your sliding doors in so many different ways. That can be a combination of mirror sliding doors and wood panel sliding doors and we will be happy to work with you on a bespoke sliding door layout.
We require the opening height and width of the space and then we take care of all the calculations for you and supply the sliding doors fully manufactured with the matching track set. All sliding door parts are pre-installed.
Panels and Interiors
We can also supply the matching Egger end panels and fillets to match the wood panels in the sliding doors or just for the purpose of building wardrobe frames, interiors or even just panels to help level off and frame the space where floors and ceilings are not level. Let us know what you will require for the job and we can arrange these to be delivered with your sliding door order either to yourself or direct to your customers address.