🎉 INFLATION BUSTER SALE
Further £60 Discount On Quotes
Valid on all quotes requested before time expires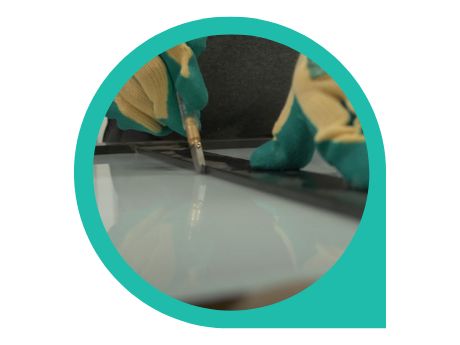 Hand Crafted
We started making bespoke sliding wardrobe doors in 1980. We started in a small workshop with some skilled hands and we continue to follow that same method today.
We still cut every bit of glass and steel by hand with an incredible eye for detail while taking pride in the sliding doors that we produce.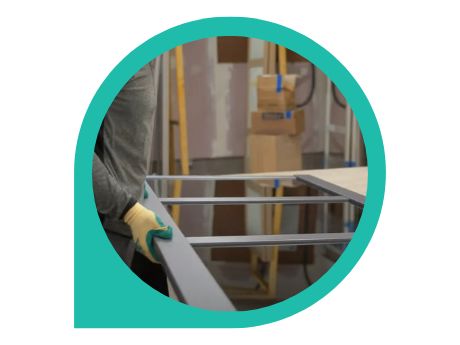 Quality Control
The quality of the sliding wardrobe doors that we produce can fall nothing short of perfect. Every door is produced by hand and carefully inspected before going out to customers.
The reason we have so many repeat DIY & Trade customers is simply because they know they can trust that their sliding wardrobe doors will be manufactured with a very fine eye for detail.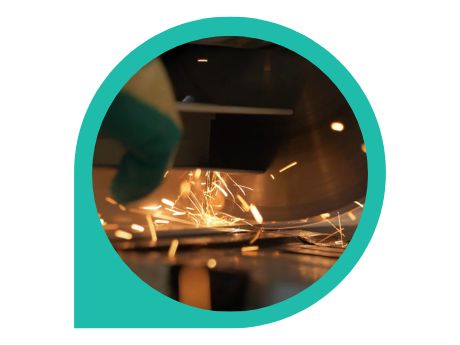 British Steel
Since 1980 we are proud to have used the same UK manufacturer to produce the high-quality steel for our made-to-measure sliding wardrobe doors.
Sheffield steel is rolled and formed here in the UK and is of the highest quality available anywhere in the world. We like to know that the materials we use in our sliding doors are of the highest grade available and for this reason, we have never switched our source of steel from day 1.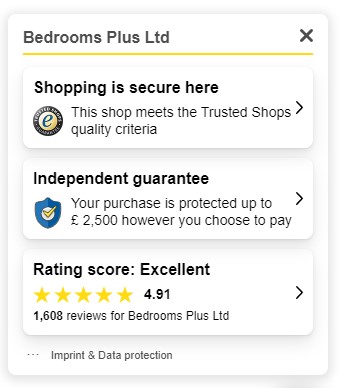 5 Star Service
You can put your trust in our service and product as we are fully audited by Trusted Shops every year to ensure we are providing the highest quality of service before and after purchase.
Your order is secure and we have a growing collection of 5-star reviews from our amazing customers. You can read them by clicking the review image.
Bedrooms Plus are one of the UK's longest-standing and well-known manufacturers of bespoke made-to-measure sliding wardrobe doors. Since 1980 we have been designing and producing space-saving fitted sliding wardrobe doors for DIY & Trade customers all over the UK.
Whether it's for a beautiful sliding wardrobe door design in your bedroom, home office or even a room divider, Bedrooms Plus can create a bespoke sliding door design to suit your desired look and most importantly, to fit your space perfectly.
We have a wide range of glass and wood panels that can be used to create stunning sliding door designs and our team are on hand to help you with any questions you have. From simple mirrored sliding wardrobe doors to split panel coloured glass sliding doors, we can create a design you love and want to show off.
We are family run and we focus highly on quality and customer service at all times. We also use a dedicated small team of delivery drivers who only carry our sliding doors so we can guarantee your sliding doors arrive on time and in perfect condition.
We offer a 10 year guarantee on your sliding wardrobe doors and from start to finish they will be hand made in the UK